This fashionable brown poncho is available in my
ETSY SHOP.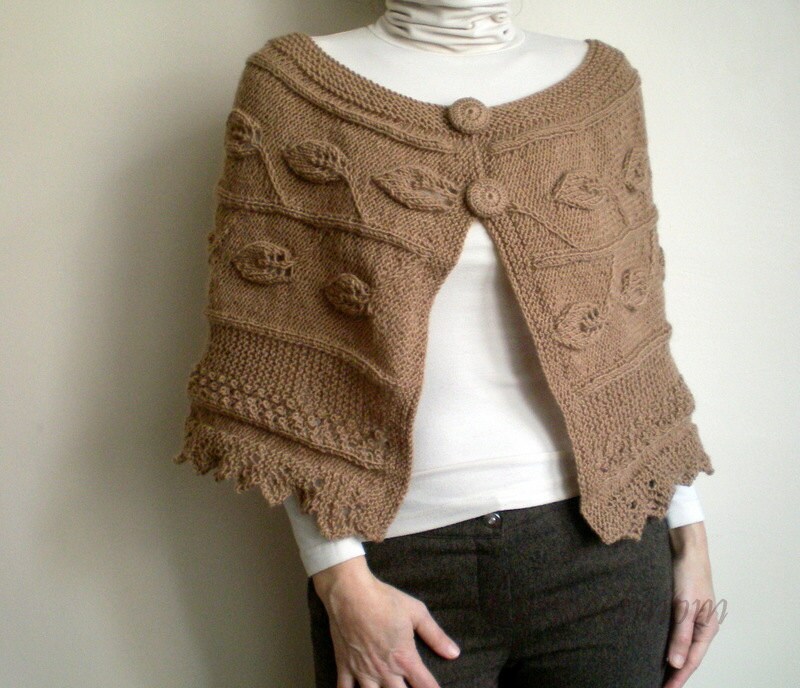 Brown Shoulder Wrap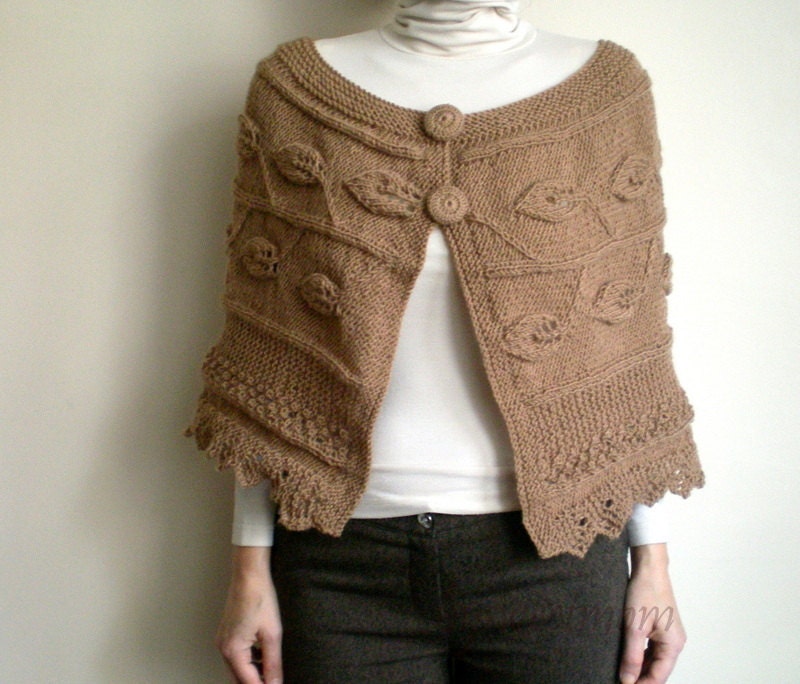 Knit Lacey Brown Poncho


This brown poncho is hand knitted with lacey design and it's perfect for all season. You feel so comfortable while you are using or moving your arms. It is hand knitted with very soft high quality wool, acrylic mix yarn. I embellished it with two crocheted buttons.